20 Days in Portugal and Spain
A 20 day adventure exploring picturesque Portugal and spectacular Spain… The adventure begins in Barcelona where we begin our 10 days in Spain travelling to Granada, Tarifa and Seville. Then it's on to Portugal, one of the most underrated countries in Mediterranean. More popular destinations like Spain and Greece draw most of the sun-loving tourists, but Portugal is where you can really get off the beaten track and discover beautiful backpacker gems. We'll start our 10 day leg of the trip in Seville, Spain and then travel into Portugal and through Lagos, Sagres and Lisbon. Prepare yourself for bucket-loads of culture, amazing food, stunning sunsets and sangria…
Day 1-4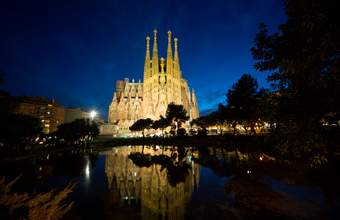 BARCELONA
Group arrival in Barcelona. Get ready to fall in love with this city. On the last day we'll board our flight to Granada.
Day 5-6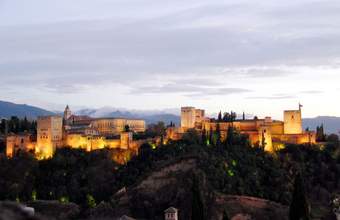 GRANADA
Arrive in Granada. We will have two nights to feast on all the delicious things! Not to mention visit the historic castle of Alhambra.
Day 7-9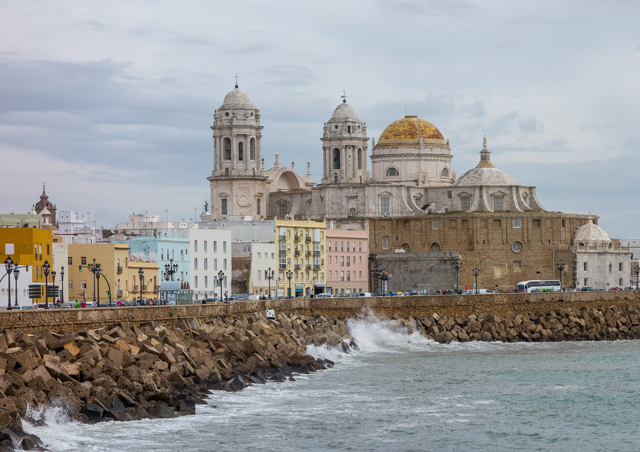 CADIZ/TARIFA
Depart Granada in private A/C bus and head for the beach! Here we will take 3 days to slow life down and enjoy what the south of Spain is famous for – that sweet Mediterranean sun and sea.
Day 10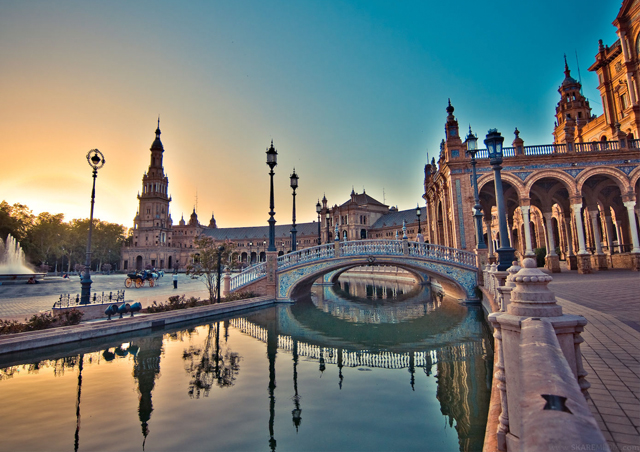 SEVILLE
Arrive in the Moorish town of Seville for a night of good food and drinks, some last minute souvenir shopping and maybe even a Flamenco show.
Day 11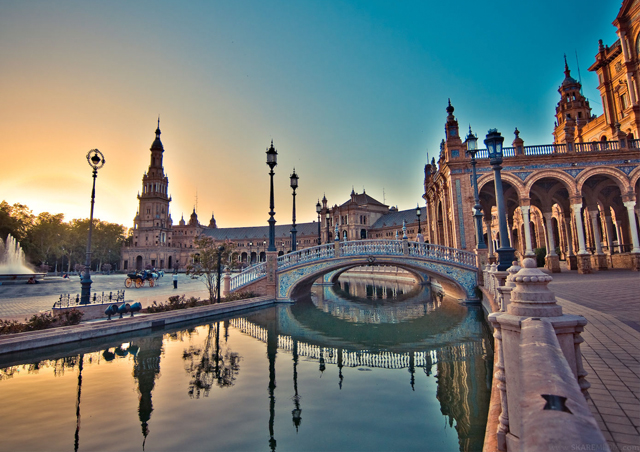 SEVILLE
One more night in this beautiful town! Our new backpackers will join us here for our 10 days exploring picturesque Portugal.
Day 12-14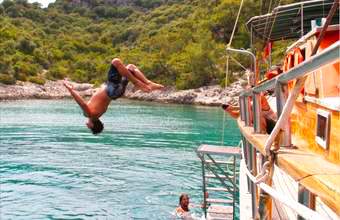 LAGOS
This morning we will hop on a A/C private bus to Lagos. Here we will spend three days exploring the stunning coastline, wandering the town and staying up way too late!
Day 15-16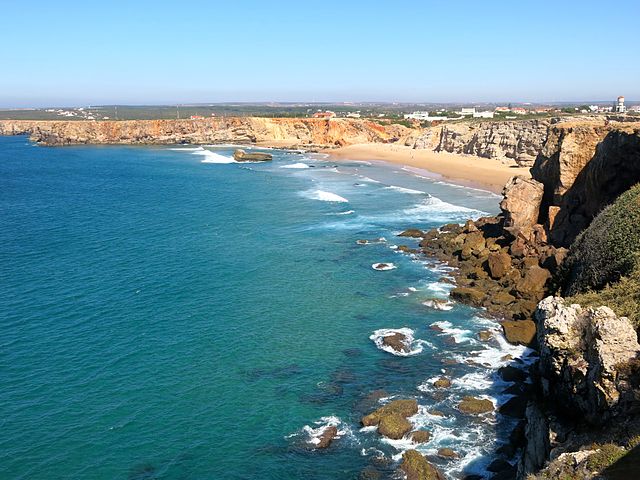 SAGRES
We depart for the Costa Vicentina – The southwest coast of Portugal. Here we will be away from tourist hordes and be living a laid back beach life. This is where the waves get good!
Day 17-20
LISBON
Depart from the coast by A/C private bus and head to the capital city! Here we will have 3-4 days to explore, eat and drink and be merry! We will also have a day trip to the nearby historical town of Sintra.
Some of the Epic Experiences you will have on this adventure…
TOUR THE SAGRADA FAMILIA: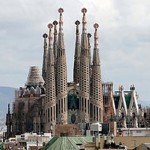 The Sagrada Familia is perhaps Barcelona's most recognisable monument. A large Roman Catholic Church designed by famed Spanish architect Antoni Gaudí, it has been under construction since 1882. Although currently still incomplete, it is nonetheless a UNESCO World Heritage Sight. The incredible detail found in the church along with its avant-garde design combining Gothic and curvilinear Art Nouveau forms makes it a must-see while in Spain. Sagrada Familia's construction has been very slow, relying on private donations and interrupted by the Spanish Civil War. It's been 134 years in the making, but we will need to wait a little bit longer for it to be complete. The church's anticipated completion date is 2026, marking the 100th anniversary of Gaudí's death. Free & Easy is stoked to include a guided tour of this architectural masterpiece in our trip to Spain!
BOOZE CRUISE ALONG THE PORTUGUESE COAST: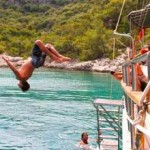 While Lagos might be the perfect place to lie on the beach all day, Free & Easy is adding a little excitement to your trip to Southern Portugal. How about the best booze cruise in the country?! Spend an afternoon gliding along the Portuguese coastline with your brand new TFFs! Lagos is famed for its Ponta de Piedade shoreline, with its weathered sandstone cliffs carved by nature into pillars, tunnels and hidden grottos, kissing crystal clear green and turquoise waters and an ultra blue sky. Top it all off with all-you-can-drink beer and sangria, drinking games, funnels, music, dancing and a whole lot of FnEZ shenanigans, and this will most definitely be a cruise to remember. Stopping here and there for a refreshing swim, we like to spend the day gawking at the stunning natural setting while throwing down and having a party fit for such a glorious sailing experience. Welcome to Free & Easy's Portugal!
A TASTE OF TAPAS: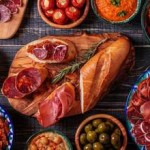 You can't visit Spain without diving into the culinary delight that are Tapas. Because dinner in Spain is usually served between 9 and 11 p.m., and sometimes even later, tapas arose as a cultural necessity…people were getting downright hangry between the end of work and the serving of dinner. Small bite-sized appetizers or snacks, tapas can range from cold dishes likes mixed olives or cheese or different types of pickled foods, to hot bites like battered squid or meatballs with different sauces. No matter what you try, this is going to be a set of snacks that you will never forget. There is a reason Spain is famous for its cuisine. They can turn the most basic of food items into one of the most delicious culinary experiences of your life. The serving of tapas is meant to encourage conversation, since people aren't focused on eating a huge meal; some tapas bars are even designed with little to no seating, so that patrons stand mingle while consuming their tapas (with a drink in hand of course). So grab your TFFs and head to that tapas bar you noticed tucked away in a little alley.
EXPLORE THE MAGIC OF SINTRA: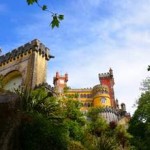 Just a short drive from Lisbon, exploring Sintra is like walking straight into a fairy tale. Winding your way through gorgeous mountains, velvety forests rife with greenery, enchanted gardens and glittering palaces, this may be one of the most interesting days you have in Portugal. Designated a UNESCO World Heritage Site, the many towns found in Sintra's rolling hills are dotted with beautiful lookouts and pastel-hued manors. We'll take you on our very own Free & Easy daytrip to this incredible locale, and you'll have the chance to explore fascinating stops like the multi-coloured Peña Palace and the gardens of the Quinta de Regaleira. With so much to see and unexpected surprises around every bend, you'll never want to stop exploring the beautiful side of Portugal.
HAVE YOUR TASTE BUDS BLOWN AT LA BOQUERÍA:
Spain's food markets are an essential part of life in the country. Fresh produce and seafood is abundant; it's part of what makes Spain's culinary scene so outstanding. Each neighbourhood generally boats its own market where the commercial life of each area gathers. La Boquería in Las Ramblas is one of the most famed markets in Barcelona. Here you will find the freshest catch of the day, colourful fruits and vegetables, the most delicious cured meats (You must try the Jamon Iberico…it's famous!), more olive oil (that you can ask to taste!) then you've seen in your life, and SO MUCH MORE! If you're a foodie then La Boquiería is heaven. Even if you're not, you're going to want to go experience, and taste, it. Venturing into the market means discovering the essence of Barcelona.
SURF A MEDITERRANEAN WAVE: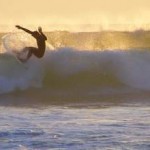 Nothing compares to the feeling you get the first time you paddle into a wave, stand up as it breaks and ride the face of it – this is the incomparable feeling of surfing. When you get it right, you'll know, because you'll be more excited than the first time you had sex and probably more addicted to it, too! Surfing is arguably the most challenging sport in the world and requires you to learn much more than physical coordination. In order to surf a wave, you'll need patience, discipline, a lack of fear and an insatiable urge to have fun. There aren't many places in Europe that can post wicked surf scenes, but Spain and Portugal sure can! These countries have become known among surf aficionados for small towns with killer breaks. Ready, set, paddle!
WHAT'S INCLUDED IN THIS ADVENTURE?
ACCOMMODATION:
Accommodation for the duration of the trip
Rooms will be a mixture of 2-10 person rooms throughout
TRANSPORTATION:
All group travel between destinations
LEADERS:
Two knowledgeable and fun Free & Easy leaders
15 years of trip leading experience
No commissions or gratuities required or accepted, ever!
Preparations guidebook
Trip Experience guidebook
ACTIVITIES: 
Barcelona City Tour
Sagrada de Familia Tour
Explore Alhambra
Explore the Moorish city of Seville
Hit the beach in Barcelona!
Free & Easy sponsored beach cleanup
Lisbon City Tour
Sintra Day Tour
Lagos Booze Cruise
See the Edge of the World
OPTIONAL ACTIVITIES: SPAIN (10 DAYS)
Nightclubbing in Barcelona
Surfing
Wind surfing
Kite surfing
Cooking classes in Spain & Portugal
Experience Flamenco
Fill up on Tapas, Sangria & Wine
Get all the fashion at La Boqueria market
Bar hopping in Bairro Alto
Surfing
Listen to Fado Music
Ride a Lisbon streetcar
Go shopping in Baxia Chiado
Catch the sunset from a Lisbon viewpoint
NOT INCLUDED:
All meals and drinks
Any Visa / Visa fees