10 Days Free & Easy Yacht Week in Croatia
Stunning natural beauty, endless sunshine, and magnificently unique old towns decorating the coastline are reason enough for Croatia to be Europe's newest hot spot – but a new summer activity has made it even better! Yacht Week. 7 glorious days and nights spent sailing through the crystal blue water of the Adriatic sea from one incredible destination to the next, all the while enjoying the dazzling views of Croatia. With the yacht being your home, there's ample time to chill on the deck, jump in the sea, swim to shore, have a siesta, play cards, soak in the sun, and party as much as you want because you're living on a f***ing yacht! There's tons to do each day with optional activities galore, so chill or be active… whatever floats your boat! The night brings a sizzling variety of good fun, too – from cave parties to castle clubs to island parties, we live it up proper on our week on the yacht and all at nice agreeable Croatian prices! To make this trip even more epic, we begin it in Dubrovnik – or as some of us know it, King's Landing – which has got to be one of the most stunning and picturesque cities in the world, it's as if you're walking through a medieval past and charming future all at the same time.
DEPARTURE DATES:
July 6th – July 15th 2017
The cherry on top of it all, is that we are timing our July 10-day trip to end at the exact same time and at the same location that the Ultra Europe Music Festival begins.  This festival is an optional extension to the trip, but if you so desire you can spend an extra 3 days at one of the biggest EDM festivals in Europe! 
Check out a review of this trip by one traveller here!
Here are some of the experiences you will have during this trip!
SAILING FOR 7-DAYS ON A LUXURY YACHT:
Prepare yourself to live the dream for 7 nights on a deluxe yacht where you can work on your tan all day and party hard into the night at any one of the many mindblowing bars and clubs that Croatia has on offer. Everyday brings a new adventure and another sensational view as we navigate our way around Croatia stopping to swim, party, and enjoy the moment . From clubbing in a cave or a castle, to kayaking around Dubrovnik (aka Kings Landing), or getting the adrenaline pumping as you zipline your way down mountains, it's safe to say there is never a dull moment. With breakfast and lunch served on board and a bar stocked and ready to quench your thirst, the only things you'll have to worry about are whether to laze in a deck chair with cocktail in hand or backflip your way into the cool blue waters of the Adriatic.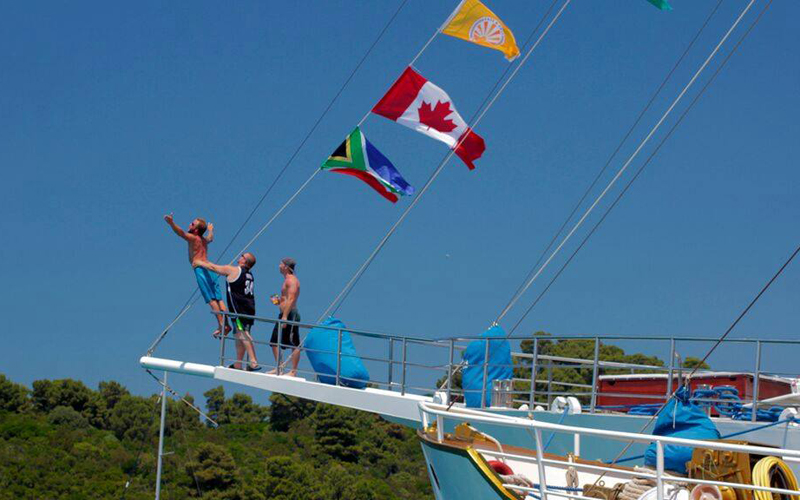 WALKING THE ANCIENT WALLS OF DUBROVNIK:
Exploring the amazing city of Dubrovnik (King's Landing!) is an awesome highlight of this trip. And it wouldn't be complete without getting a first hand look at the old city from above while walking the city walls. Being nearly 2000 metres all the way around with steps up and down it's winding paths, it's not just a stroll through the city: it's an adventure. It's one of the best examples of fortification and defence in Europe and boasts a long standing lifetime of keeping Dubrovnik safe with no army ever breaching it during the Middle Ages. Those views though… You can see out into the Mediterranean one way, down into the old city another way, and out into the modern day traffic and roadways another way. It's an afternoon with a slice of what makes Croatia special with it's ever colliding cultures of old with new. The sights will leave you breathless. Or maybe that's the sun and heat beating down on you in this country of nearly constant perfect summer weather. After the photo ops and success of making it all the way around, treat yourself with a slice of pizza, one of Croatia's hidden specialties, and cheers with a cold brew to celebrate another amazing day discovering something new.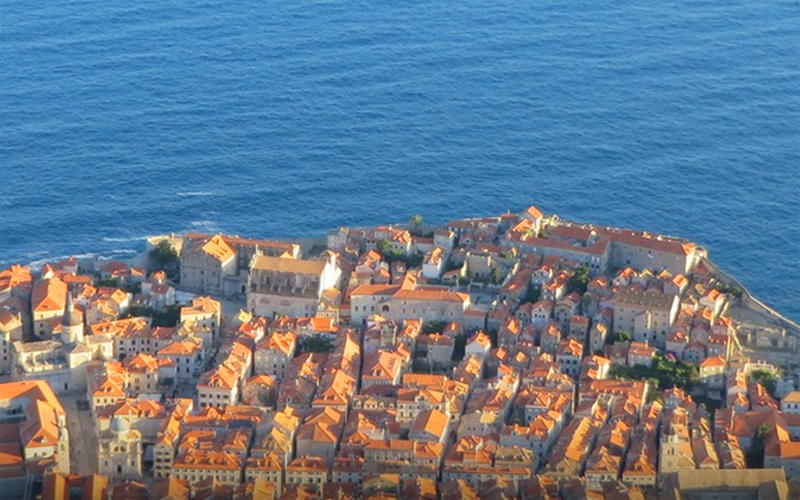 WHITE WATER RAFTING:
Rafting in Croatia is an awesome way to spend an afternoon getting some refreshing outdoors time and stretching some muscles you might not be used to using. Nothing feels better than that dopamine after trying something new! The rapids aren't too strong, so it makes for a relaxing, fun time floating through the forested river. Rafting is all about team work and following the instructions of your local guide who knows all the hidden gems, including a sweet cliff jumping spot and the slow areas where you can jump out and have a swim in the refreshing fresh water. Paddling together and working as a team has a way of solidifying a friendship, whether it's with an old friend or someone you just met. Completing tasks and accomplishing something together is one of those surprising things you don't always think will happen when you're traveling, but when it does, it reminds you of the passion and spirit of the human race. It reminds you that there's always room for more friends in your life, especially those willing to jump in a raft with you and navigate down a winding, rapid filled river on an adventure you took the chance on. Plus, you won't be able to wipe the smile off your face once you reach the finish line! It's a wonderful five hour adventure that will leave you wanting more.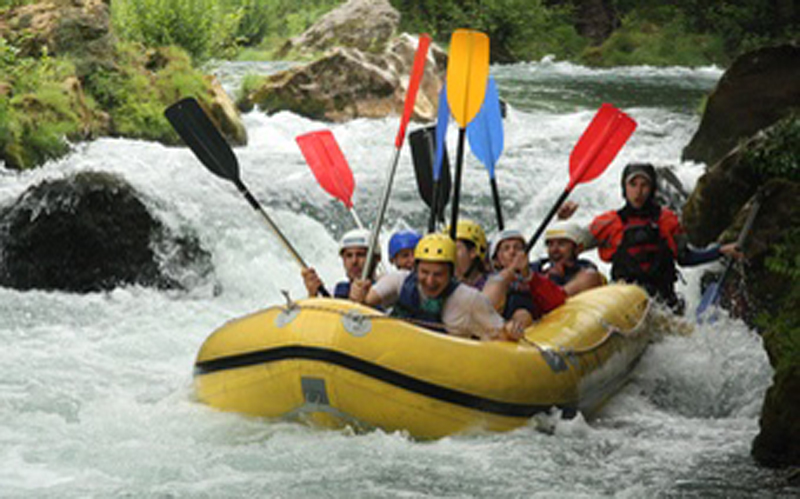 PARTY AT A RAVE IN A CAVE!
Caves are a dark, mysterious place and can be pretty spooky, but when they're filled with all your friends, illuminated by funky blue lights, and the air filled with some pumping beats then a cave is one hell of a place to party! One of the stops along our yacht trip will have us spending an evening of damn good fun in a beautiful, spacious cave right off the coast dancing the night away! We'll emerge like nocturnal bats to return to our yacht and recover from what is sure to be one of the best parties of the trip!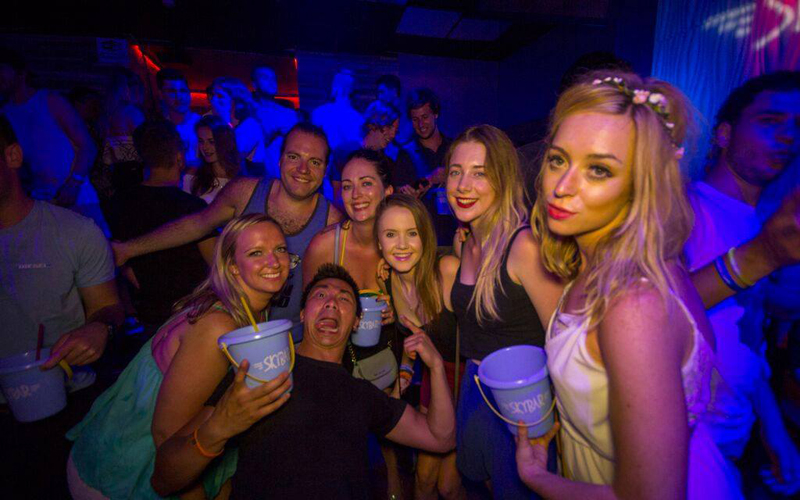 PARTY IN DUBROVNIK'S ANCIENT CASTLE!
Enter through rock arches that have stood for thousands of years, stare up at ornate ceilings yawning high up into the air, venture up dramatic staircases twisting up to the next story of the f***ing castle you just walked into and are about to spend all night partying in! World class DJs, trippy aerial dancers, and plenty of interesting spaces to dance and mingle in make this night one of the best on the trip – I mean we can only say that so many times, but there's just so many great parties on this trip and the one in an ancient castle of Dubrovnik is one that'll no doubt paste itself to your memory! Enjoy this experience, it'll be hard not to.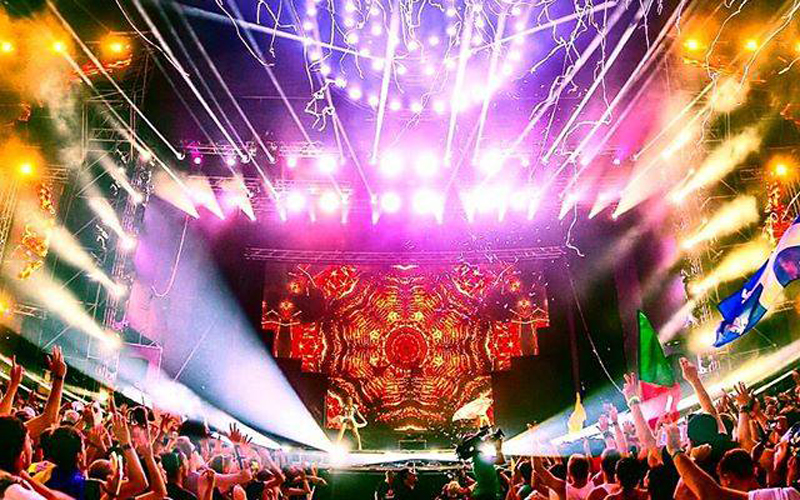 CYCLING IN MLJET NATIONAL PARK:
Mljet National Park is the perfect place to grab a bicycle and go get lost. With paths ranging from paved roads to gravel hills, it's an adventure that you will not soon forget. It's best to pack a few snacks and a couple road pops because you won't want to turn around and go back. The winding paths take you through the trees and around two huge salt water lakes, Veliko and Malo Jezero where you can hop off your bike and go for a float to cool down. It's the perfect way to get your fresh air fix and reconnect with nature. And of course, it's made all the better with your friends by your side. In the middle of the large lake is Islet Melita, a small island housing a former Benedictine monastery from the 12th century, which is now a restaurant. A quick boat ride over and you're transported back in time with nothing to worry about except how amazing the world truly is. Mljet is a quiet area with a focus on chilling out and relaxing, so after a wonderfully full day, it's time to bike back to the yacht for some back flips and well deserved lounging while watching the sun set on another beautiful day in the paradise of Croatia.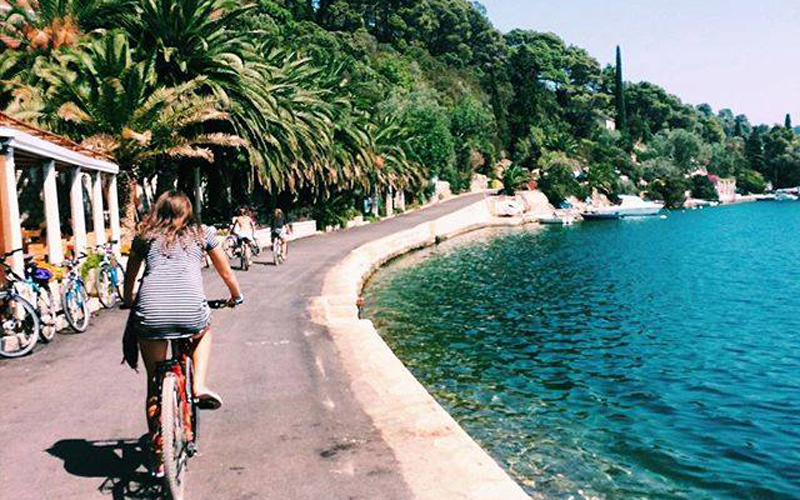 WHAT'S INCLUDED IN THIS ADVENTURE?
ACCOMMODATION:
Accommodation for the duration of your Free & Easy experience
TRANSPORTATION:
All group travel between destinations
Return international flights and airport transfers*** (No surprise extra flight surcharges)
***Land Package prices do not include your international flight, airport taxes or transfers
LEADERS:
2 knowledgable and fun Free & Easy leaders
15 years of trip leading experience
No commissions or gratuities required or accepted… ever!
Preparations guidebook
Trip Experience guidebook
MEALS: CROATIA (10 DAYS)
2 meals/day on the yacht (14 meals total)
ACTIVITIES: CROATIA (10 DAYS)
7-days on a deluxe yacht with air-con cabin
OPTIONAL ACTIVITIES: CROATIA (10 DAYS)
Rafting
Ziplining
Partying at Carpe Diem, an island in the harbour of Hvar
A few bar entrance fees
NOT INCLUDED
All meals and drinks (except those mentioned above)
Activities outside of the ones listed above
Any Visa or Visa fees.