The Epic Buffalo Run, The Length of Vietnam in 16 Nights, 17 Days
The Buffalo Run was born to share with travellers all the good stuff that's off the beaten track in Vietnam. Our latest Buffalo Run now spans entirely across Vietnam from Hanoi to Ho Chi Minh City! And just like our other two Buffalo Runs, The Hanoi to Ho Chi Minh City – is not your average trip!
Over 17 days, you'll have the opportunity to delve a little deeper to parts of Vietnam where very few people go. Some of the highlights include visiting endangered primates in the beautiful Cuc Phuong National Park, exploring one of the largest caves in the world, a scenic drive along the Hai Van pass made famous by the show Top Gear, sampling some of the world's best coffee, tackling rapids while white water rafting and a cruise through canals of the Mekong Delta to name just a few. This trip certainly packs a punch!
SPECIAL INTRODUCTORY PRICE – BOOK NOW!
CURRENTLY NOT TAKING BOOKINGS
Got a question? Check out this first! FAQ's about the Buffalo Run, Vietnam.
Day 1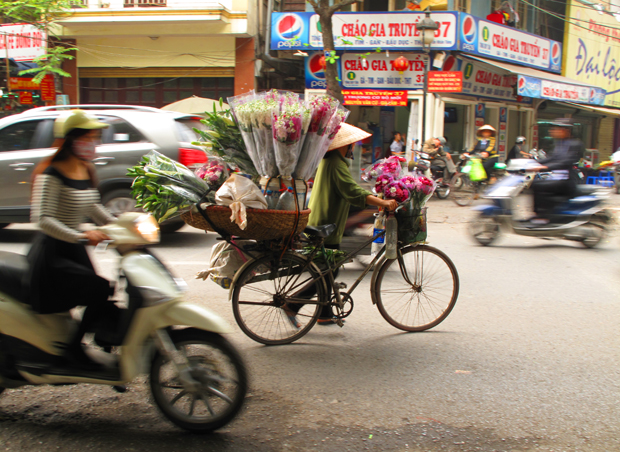 ARRIVAL DAY HANOI
Welcome to Hanoi! There are no activities planned for this day so you're free to arrive at any time.
If you arrive early and wanted to hit the ground running, we offer free walking tours from 10am, followed by a guided street food tour and we have also have our Sunday BBQ from 4pm along with free beer. Or just chill out or go exploring on your own.
There will be a meet and greet with your tour guide in the hostel lobby at 6pm. You'll have a chance to get to know them as well as your fellow travellers before you head off early the next morning. But don't have too big of a night; the next day will definitely push your limits ☺
Day 2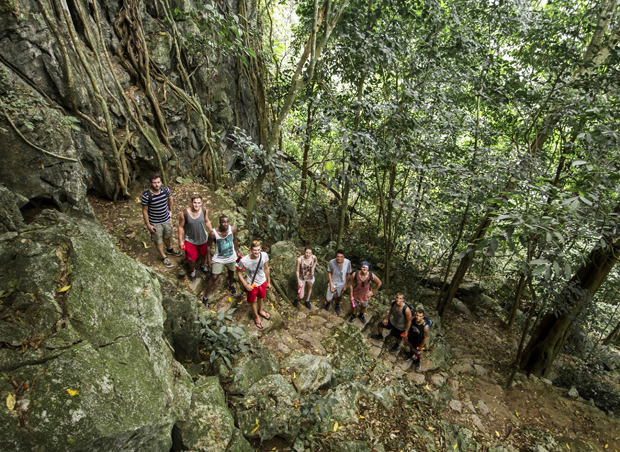 CUC PHUONG NATIONAL PARK (B,L,D)
You won't believe how gorgeous this National Park is! It's packed full of butterflies, wildlife, ancient trees and dense tropical rainforest. Visiting the Endangered Primate Rescue Centre at Cuc Phuong, you will see some of the world's rarest Langurs and Gibbons. One of the park rangers will tell you about their plight and what you can do to help. Jump on mountain bikes for a tough, but rewarding 20km cycle to the park centre where we will stay for the night. For those that are up for it, will get the chance of joining an after dark jungle hike. Bring a flashlight as the jungle comes alive at night! Shoes, long pants and shirt are recommended.
Day 3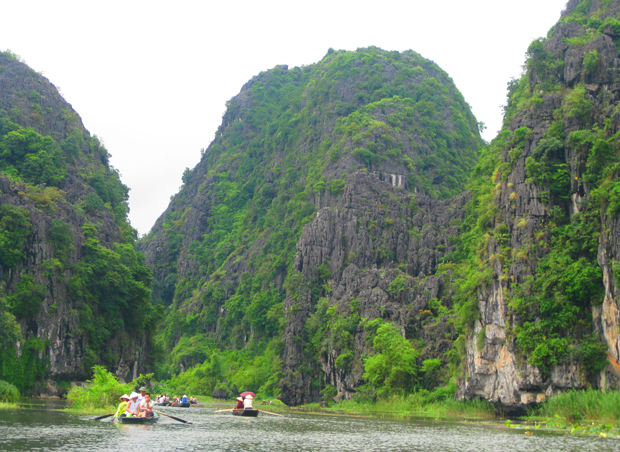 TRANG AN – HALONG BAY ON LAND (B, L, D)
Waking up bright and early in the amazing Cuc Phuong National Park, get some breakfast in before departing on a very scenic, yet mildly challenging trek through the jungle to the very impressive thousand-year-old tree. This is a great way to start the day and sweat out the beers from the night before!
The afternoon will be spent in Trang An, the area known as "Ha Long Bay on Land". After enjoying a delicious lunch, we will take a boat up a beautiful river fed by natural springs through up to nine caves, that cut their way through amazing limestone karst mountains to visit a Ancient 10th Century pagoda and temple.
We'll have a chance to have dinner and a shower in central Ninh Binh town before boarding the overnight bus to Phong Nha National Park.
Day 4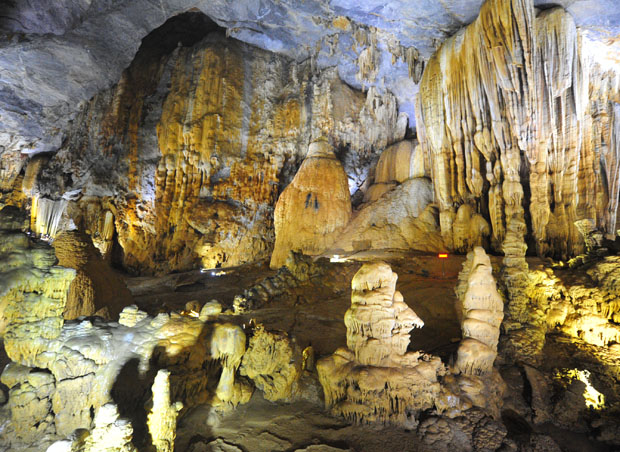 PARADISE CAVE – THE WORLD'S LONGEST CAVE  (B, L)
Phong Nha is one of the largest National Parks in Vietnam, it's home to a huge amount of wildlife, breathtaking scenery, crystal clear rivers, and immense cave systems.
A recent documentary by National Geographic has given this area much attention. The world's longest dry cave and as well as one of the most beautiful in Phong Nha is the Paradise Cave, which we will visit before having a swim in a river in the middle of the National Park which rumour has it, springs from Laos.
Day 5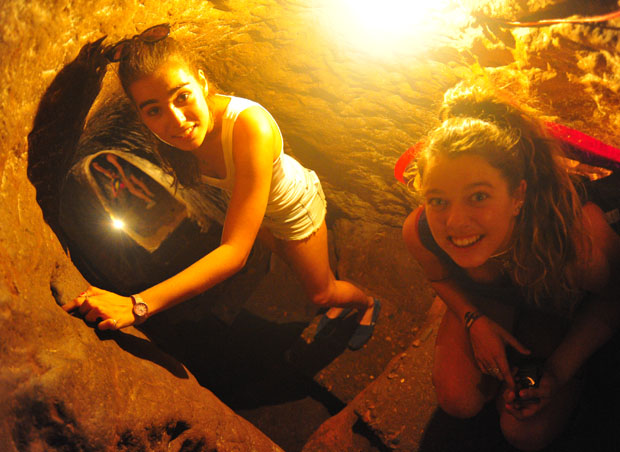 VINH MOC TUNNEL (B, L)
Vinh Moc is a tunnel complex in the Demilitarised Zone (DMZ). The tunnels were built to shelter families from the intense bombings of the area during the American war. Over 600 people lived and 17 babies were born in these tunnels between 1965 and 1972. After lunch we will visit the Mine Action Visitors Centre in Dong Ha. This centre looks at the effects of the war that still happens today, even after hostilities ended in 1975.
What happens to all the bombs that do not explode? The NPA (Norwegian Peoples Aid) team will take us through what they are doing about this massive problem. After this you will arrive at Vietnam Backpacker Hostels in Hue for some cold beers and depending what you're up for, a relaxing night in or hitting the town!
Day 6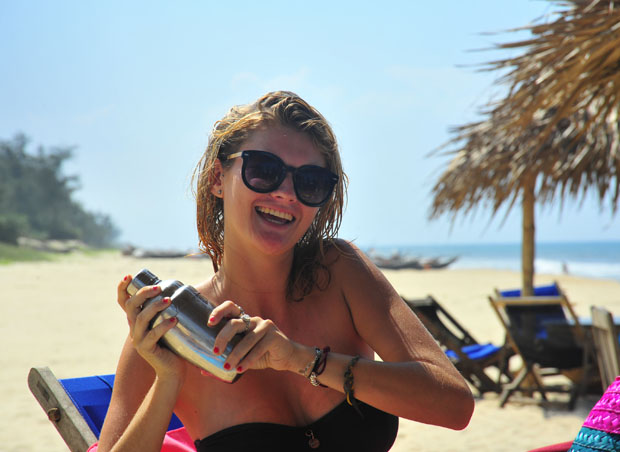 THIEN MU PAGODA & BEACH DAY (B, L)
Standing seven storeys high, Thien Mu is the tallest pagoda in Vietnam. Built in 1601, this pagoda is rich in history and is a very important Buddhist site. Pat the stone turtle on his head for good luck. Hop back on the bus and we head to the local beach to enjoy some lunch and some cocktails as we swim and enjoy the sunset… This spot is a real hidden gem!
Day 7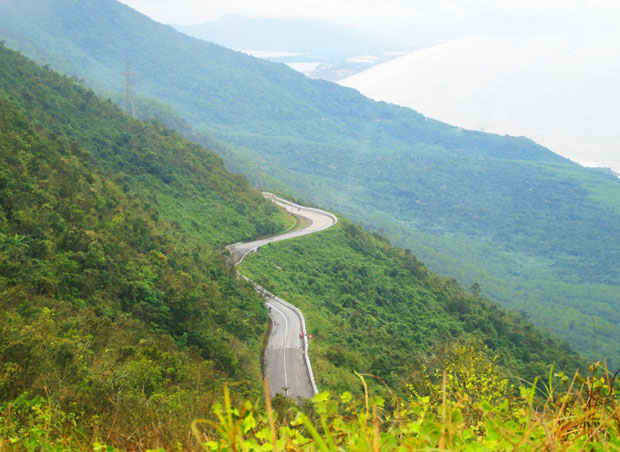 DAY 7 – HUE TO HOI AN ALONG THE HAI VAN PASS (B, L)
Depart Hue in the morning as part of the 'Top Gear Experience' and ride motorbikes all the way to Hoi An. With many stops along the way, taking in beautiful beaches, coastline and the breathtaking Elephant Springs. Make sure you have packed your swimming gear, as this is a great place to relax, swim and enjoy lunch for a couple of hours.
The journey then heads South to take in some breathtaking views as we ascend the famous Hai Van Pass where we will stop at the top to see some French and American bunkers, the remnants of war times past. This road, made famous by the Top Gear motoring programme is a site not to be missed.
**If you do not have the experience riding a motorbike then you have the option of riding pillion or a relaxing bus journey can be made available to you**
Day 8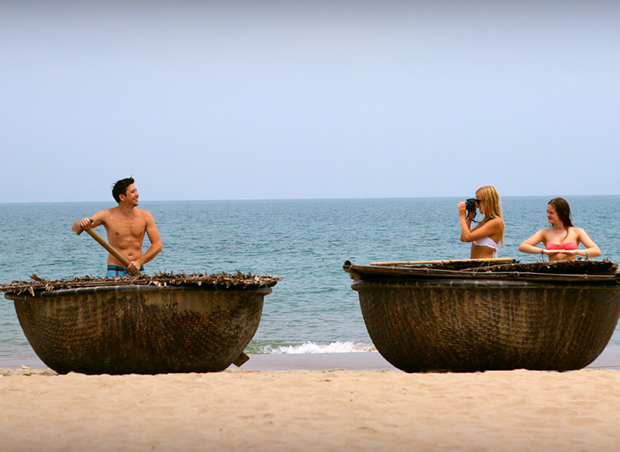 HOI AN: BASKET BOAT TRIP, UNESCO OLD TOWN & ONE OF THE MOST BEAUTIFUL BEACHES IN ASIA (B):
Here you will take a leisurely bicycle ride through the picturesque bamboo groves and take a traditional basket boat ride that includes some crab fishing. Finish up with a fresh coconut by the side of the river. Spend the rest of the afternoon exploring the Old Town's thousands of tailor shops, art galleries and riverside market or simply kick back on the beach.
Day 9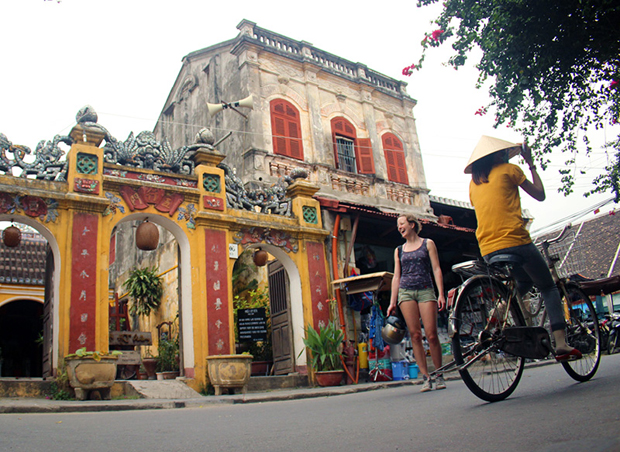 DAY 9 HOI AN – FREE DAY (B)
Today is free to head to the beach, spend more time getting lost and exploring the Old Town or simply just chill out in the hostel. Or if you're a budding chef, why not ask our crew about our cooking class tour!
Day 10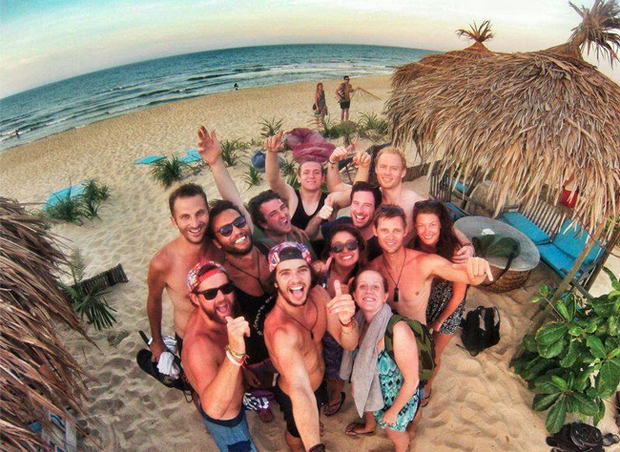 DAY 10 HOI AN – FREE DAY (B)
This morning is free to pick up your suits and shoes that you've had made, take one last swim in the beach or walk through the old town. Around 5pm you'll be taken to Danang bus station where you'll board the overnight bus to Buon Ma Thout. Make sure you fill up on some snacks and drinks before you leave Hoi An!
Day 11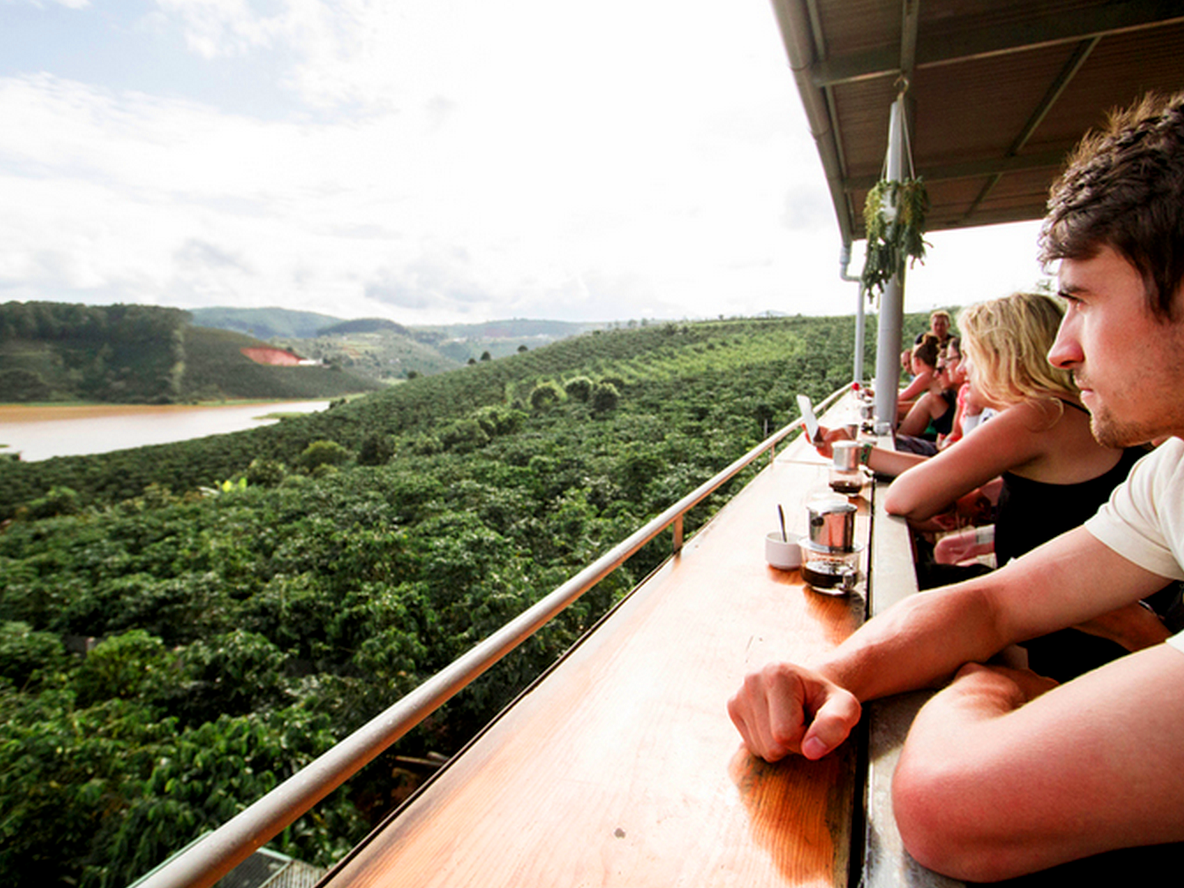 DAY 11 – HOI AN TO BUON MA THUOT (B, L, D)
Arriving early in the morning, we'll take you for a local Vietnamese breakfast before exploring Buon Ma Thuot, the coffee capital of Vietnam! Vietnam is actually the world's second biggest exporter of coffee so we head directly for the famous Trung Nguyen coffee village where you can taste their famed weasel coffee (yep we said weasel)! There will be a lunch stop along the way and from here we head into Vietnam's biggest National Park, Yok Don which next to the Cambodian border and check out the local village which we call home for the night.
Day 12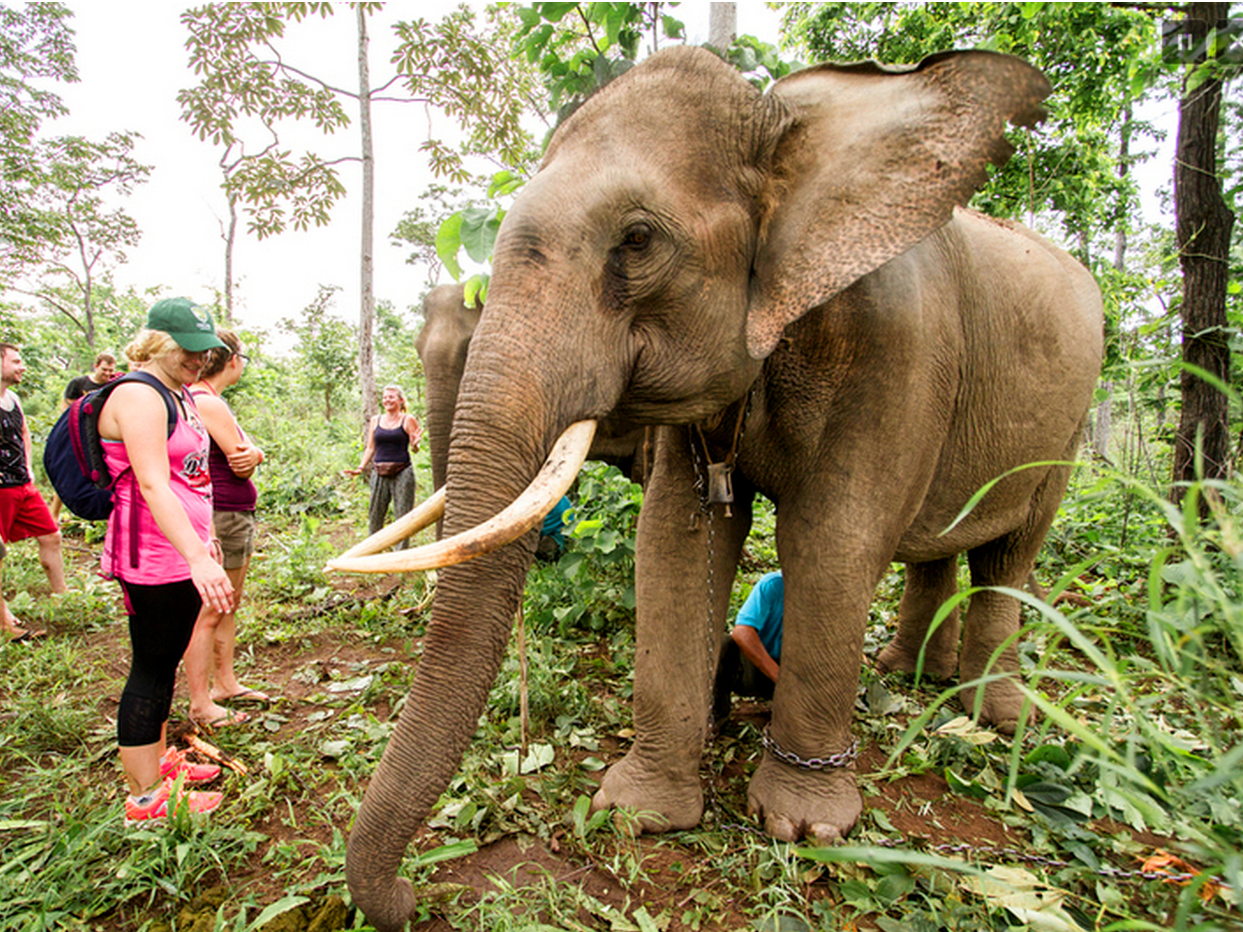 Day 12 – YOK DON NATIONAL PARK- ELEPHANT CONSERVATION PROJECT – DALAT (B, L)
We join with the team from the National Parks Elephant Conservation project and meet the elephant caretakers at first light to track the roaming elephants through the jungle. We then ride and walk them back to park headquarters where they take us for a swim in the river before having their health check and being set to roam free again for the rest of the day. After breakfast we head back to Buon Ma Thuot to enjoy a local specialty lunch before boarding our mini-bus to Da Lat, arriving in time for dinner of your choice.
Day 13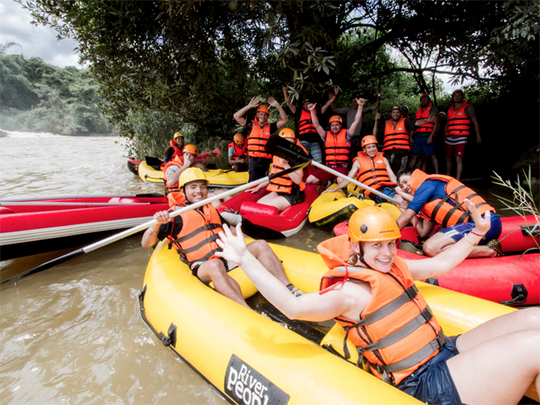 DAY 13 – DALAT – WHITE WATER RAFTING (B, L)
Strap in for some adventure with our professional white water rafting crew and head to the river for the safety briefing before our guides take us for a thrilling adventure through the Dalat countryside. Re-fuelling at a village restaurant, we then head for a coffee farm where we can taste the famed weasel (yes, we said weasel coffee) in front of panoramic views of the coffee fields. Sit down for a local dinner in Dalat and enjoy the town.
** White water rafting is seasonal depending on water levels. We do make alternative arrangements. Please double check with our team when booking**
Day 14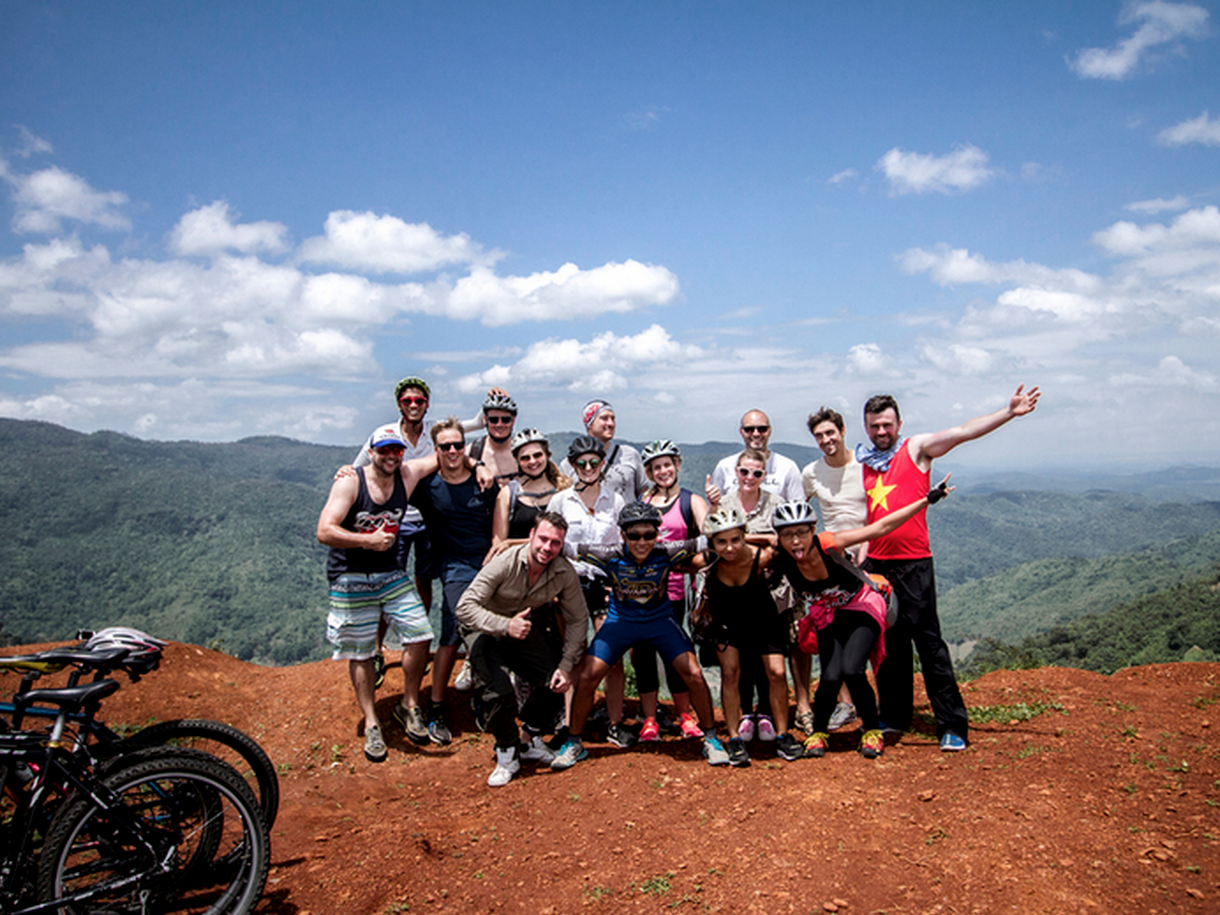 DAY 14 – DALAT TO MUI NEI (B, L)
Dalat sits at an altitude of 1500 metres, while our destination today Mui Ne is at sea level. This provides plenty of opportunity to coast downhill on a bicycle on secondary roads, through jungles and rice fields. High-five village kids as we roll through, and take in some of the many photo opportunities as we come down the mountains. With full vehicle support we spend as much time in the saddle as we like. The more time in the saddle, the more we earn our beers around the pool this evening in Mui Ne.
Day 15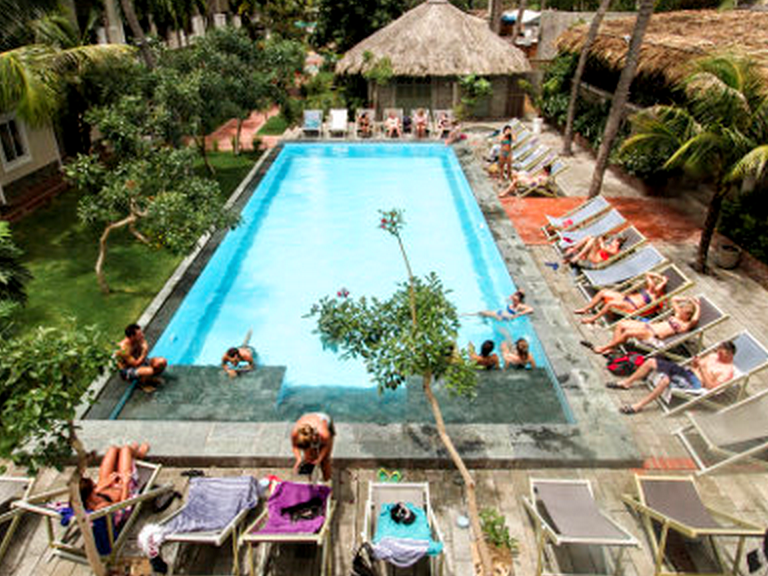 DAY 15 – MUI NE TO HO CHI MINH CITY (B,L)
A lazy morning with breakfast around the pool is welcomed before we head out to Ho Chi Minh City after lunch and arriving in time for dinner before getting ready to kick into the electric nightlife of the city.
Day 16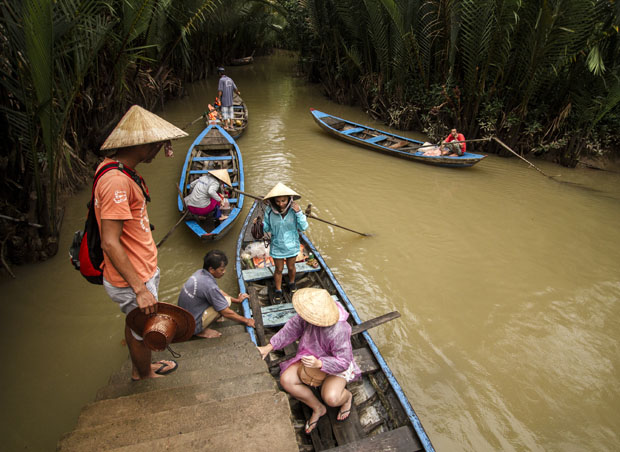 DAY 16 – MEKONG DELTA (B, L)
We head for the Mekong Delta, aptly known as Vietnam's food bowl. Today is all about food, we check out local fish farms and fish markets by boat, meet a local fruit farmer at his house where we can relax and enjoy some of the local fare. Check out the coconut farms and watch them make the famous local coconut candy (seriously addictive!). After lunch we take rowboats through narrow palm shrouded channels before returning to Ho Chi Minh City for one last night in the city.
Day 17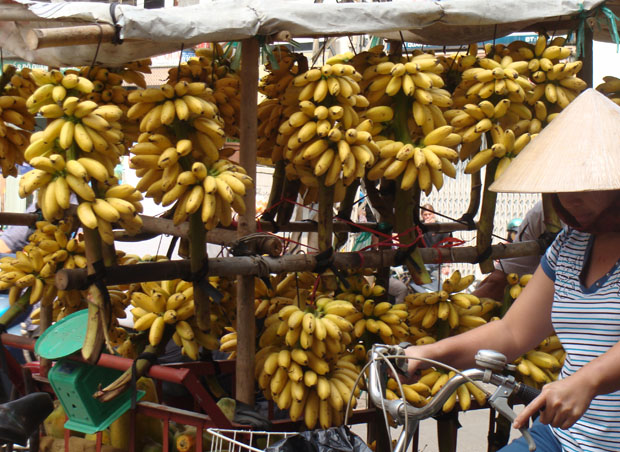 DAY 17 – DEPART HO CHI MINH CITY (B)
There are no activities planned for the final day so you're able to continue the rest of your journey at any time. If you're still not ready to leave, why not extend a few more nights and discover more of what the city has to offer!
Trip Info:
WHEN DOES THE TRIP DEPART?
Every other Sunday. Start dates for 2016:
10-Jul
24-Jul
7-Aug
21-Aug
4-Sep
18-Sep
2-Oct
16-Oct
30-Oct
13-Nov
27-Nov
11-Dec
25-Dec
WHAT'S IN IT FOR YOU?:
All your accommodation, transport as well as one of our awesome local guides and entrance fees. Please check the itinerary for meals that are included – most are.
WHAT'S NOT INCLUDED:
Drinks, travel insurance and personal expenses
**Please note on day 6 drivers will be expected to ride 2 per motorbike. If you wish to ride a motorbike by yourself this will be at an extra cost. Please ask the hostel crew in Hue for more details**
THE IMPORTANT STUFF:
CONDITIONS OF TRAVEL: In circumstances beyond the control of Vietnam Backpacker Hostels and the associated tour operators, such as weather conditions, mechanical failure and/or restrictions placed by the National Park Authorities, we reserve the right to alter the route or itinerary of any of its tours and arrange alternative carriers to those advertised if necessary.  NO refunds will be given in these circumstances, or in the event of any delay, curtailment or alteration of the trip. We can not guarantee pick-up or drop-off times and are not liable for passenger failure to connect with other services or any associated costs incurred.
LIABILITY: Whilst we make every effort to safeguard our clients and their belongings, we cannot be held responsible for personal injury or loss due to events, which are beyond our control.
IMPORTANT: Passengers should note that adventure travel involves a higher than normal risk.
TRAVEL INSURANCE: Travel insurance is NOT included; we strongly recommend that passengers have their own travel insurance against illness, injury, loss/damage to personal belongings and not being able to travel on the confirmed departure date. Check out our recommended provider here.
THE ESSENTIALS: Your passport, comfortable shoes/trainers, swim-stuff, towel, sunscreen, toiletries, rain coat, warm clothes for the cooler months (Nov – March), mosquito repellent, camera, some spending money and a flashlight. Also bring your appetite and a sense of humour!
HOW MUCH LUGGAGE CAN I TAKE? Your vehicle has limited space so please keep your luggage to a maximum of 15kgs in a backpack or soft overnight bag and include a small day pack to hand carry for easy access to camera, sunscreen, water etc.
WHERE DO I MEET THE TRIP? The trip departs from Vietnam Backpacker Hostel at 9 Ma May Street, Hanoi at 06:30. You must reconfirm your place on the trip the night before departure at the Travel Desk.
WHAT DO I EAT? Being in the Vietnamese countryside, it can be difficult to find places to eat that will please everyone, however our emphasis is on fresh food wherever possible. If you are vegetarian or do not eat seafood we can cater for you, but if you have very specific dietary needs you may need to provide your own food, please discuss this at time of booking.
HOW FIT DO I HAVE TO BE? This is an active trip so a reasonable level of fitness and swimming ability is needed. If you enjoy climbing through caves, swimming in beautiful jungle rivers or just being in pristine national parks and directly experiencing the environment then this trip is perfect for you. If you have any doubts about your suitability for this trip, please check with our Travel Team before making a booking.
NOTE: Activities vary in duration and grade depending on the availability.
DO I HAVE TO PARTICIPATE? Part of the enjoyment of our tours is bonding with a group of like-minded adventurers so we make them active and hands on. Full involvement is normally one of the highlights of the trip but no one will force you to do something you don't want to do.